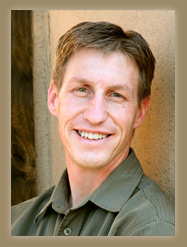 Education and Family Information
Ben graduated with a Masters Degree from Utah State University in 1997. He has worked with troubled youth in residential care on the development of positive living skills along with helping parents to develop effective parenting strategies. In addition, he has worked with couples struggling with marital issues and with individuals dealing with a variety of personal and relationship challenges.
He grew up on a farm in south-eastern Idaho with his parents and 8 siblings. He loves spending quality time with his beautiful wife of 20 years and their 5 children. He enjoys running marathons and spending time hiking, camping, and 4-wheeling.
Favorite Quotes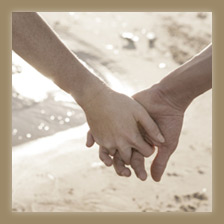 "Success in marriage does not come merely through finding the right mate, but through being the right mate." ~Barnett R. Brickner
"Never trade what you want most for what you want in the moment." ~ Spencer W. Kimball
"You make a living by what you get. You make a life by what you give." ~ Winston Churchill
"The journey is what brings us happiness - not the destination." ~ Peaceful Warrior (Movie)
"That which we persist in doing becomes easy to do; not that the nature of the thing has changed, but that our ability to do has increased." ~ Ralph Waldo Emerson
Meet Ben
Hello, I'm Ben Ashcraft, and I am a Licensed Marriage and Family Therapist providing Private Counseling for individuals, families, and couples in the Southern Utah area. I also conduct Couples Empowerment Seminars for couples who are struggling in their relationship or who have a good relationship, but want even greater strength and intimacy.
Although I specialize in working with couples, I am also an expert in treating a wide variety of issues including addictions, adolescent development, parenting struggles, and general life dissatisfaction. I focus on personal development, effective communication techniques, and positive living skills. I love to see positive change in the people I work with and experience their peace and joy afterwards.
An Intimate and Quality Marriage
is one of The Greatest Joys of Life.
When we are unified in our marriage, life and family are so much more fulfilling and enjoyable. When there is conflict and stress, it seems to pull everything else down with it.
Marriage Counseling Can Help.
You have come to the right place. If you are looking to rebuild a broken marriage or just come in for a tune-up, I can help you find the answers you are looking for. I can help you create solutions that will bring your relationship to a higher level.
Building a quality marriage is a lot of work, and comes with no instruction booklet. Most couples find themselves somewhere along their marital path engaging in communication or behavioral patterns which begin to erode the love they once had.
Generally, the love still exists in the relationship, but is being suffocated by the stress and conflict. The way back is through creating a safe environment where issues can be discussed, understanding can be reached, and intimacy and closeness can again develop.
You Can Learn to Love Again.
I have been a marriage counselor for over 15 years and am experienced at helping people make changes that bring renewed life and satisfaction to their relationships.
I help couples identify their marital goals, identify the roadblocks to them, and implement strategies that will help them to achieve their goals and ambitions. This is accomplished through focusing on the present and future, rather than reliving the past.
Maybe you have just gotten engaged or are a newlywed. Studies have shown that "preventative counseling" can significantly decrease marital problems down the road. Just like in dental work, if you go for regular check-ups and find cavities when they are small, you avoid the headache of dealing with something bigger such as a root-canal.
Whether you are ready to "throw in the towel" or just wanting to strengthen and "tune things up", I can help. Call (435) 862-8124 and make an appointment or request a free-phone consultation.
A Quality Marriage is Worth Working For.
Rates
Individual or Marital/Family Therapy Sessions: $100 to $120 for 45-50 minute sessions
Seminars: See Couples Empowerment Seminars
You can pay with cash, check, credit card or paypal. Payment is expected at the time of service.
Some insurances accepted, call for details.
If you would like to set up an appointment, please contact me at my office at (435) 862-8124.
Why did I become a Marriage and Family Therapist?
I decided when I was younger that I loved to work with people and wanted a profession in which I could assist individuals and families towards more successful and happy living. As I went through college, I took a class entitled "Drama and The Family." This class caught my interest and passion and led me to look into Marriage and Family Therapy as a career. I came to understand how important family functioning was to our overall success and happiness.
Being a Marriage and Family Therapist brings both personal and professional rewards. I am able to use my skills to help others on their road of life while using the same knowledge to better myself as a husband and a father.
What type of therapy do I do?
My therapeutic philosophy is that the people I see are experts in their own lives. We all have created a lot of success in our lives and in our relationships. Despite being expert, we at times have areas that we struggle with or things that aren't working for us. It may be a rut that we got into that we just can't pull ourselves out of. It may be something we are doing that is limiting our success, but we just don't recognize what it is.
Whatever the reason, there are times in our lives where we may need a "tune up" to help get us back on course to again experiencing happiness and reaching our potential. This does not mean we are defective or bad, but may have gotten lost or may have never been taught a life-skill that we needed. We might have had painful experiences, and as a result, developed unhealthy coping mechanisms to deal with the pain.
Generally speaking, if we are motivated for positive change, it may only take the development of a few life-skills, some changes in thinking, and practice implementing these changes into daily living. Depending on how far off course someone has gotten before seeking out help, this process may vary in length and degree.
I feel a quality therapeutic relationship is essential to effectively working together. I work to build a trusting and personal relationship in which people can be open to sharing and interested in the concepts presented.
Often times, just by coming in and talking about their thoughts and feelings in a therapeutic environment, people are empowered to discover many solutions themselves. People often have the answers within them, but struggle in discovering and implementing these on their own. I view myself more as a coach in helping individuals, couples, and families to go out and effectively implement winning plays for their own lives. Coaches may call the plays, but it is up to the players to carry them out successfully. Therapy can be a very rewarding experience where everyone goes away a winner.